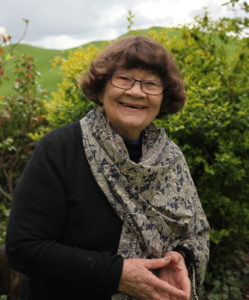 Joy Cowley is one of New Zealand's best-loved writers for children and adults, with an international reputation.
She has won a multitude of awards and honours for her bestselling books, including the Prime Minister's Award for contribution to literature. She was shortlisted for the Hans Christian Andersen Award in 2018.

---
What inspired the story of the tiny woman without a coat?
A red leaf.
A friend sent me a letter with a red leaf that they had collected on a walk one day. It had the texture of fine cloth. I had it on my writing desk and would touch it every day and thought wouldn't it be lovely to have a coat in that texture. It fell to pieces eventually.
Children are fascinated with small things. After decades of working with children and helping them to learn to read, I've noticed the gift of being small and so close to the ground. I've been asked "do frogs have toenails?" "Why do daffodils have yellow hairs?" Being small and seeing small and playing with small things the size of their hands—sometimes as big people we forget about these things.
And children are never small in their own eyes. Only their little brother or sister are small to them. Anyone who starts a story with "There was a little girl…" well, I don't believe they know children very well!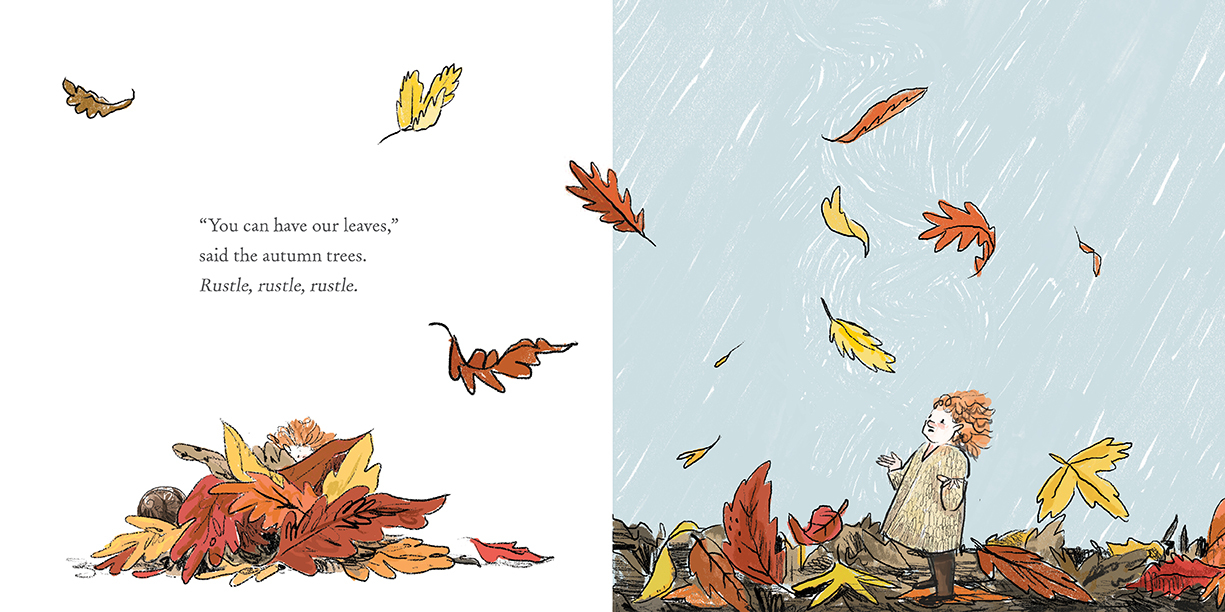 The Tiny Woman's Coat
 

looks at the outside world through a child's eyes and has been compared to

 

Thumbelina

 

and

 

The Borrowers. Did you enjoy the process of magnifying the natural world for young readers?

I thought more about what would make the perfect make-believe materials for a tiny coat. I went through a list in my mind that way.

I wanted the story of The Tiny Woman's Coat to be a song, so that it floated and had a lyrical effect. To not be a serious story, but a warm and lovely story about making and thinking like a child.
Do you hope the story inspires young children to explore their own back yard to look closely at the little treasures they might find?
I believe children do explore their own backyard anyway. But I hope everything they read inspires them in some way. Books should give children pleasure, extend their imaginations and make their hearts rejoice.
A book is a different thing for children than it is for adults. It's a friend: they take it around the house with them, they tuck it under their T-shirt or pillow at night.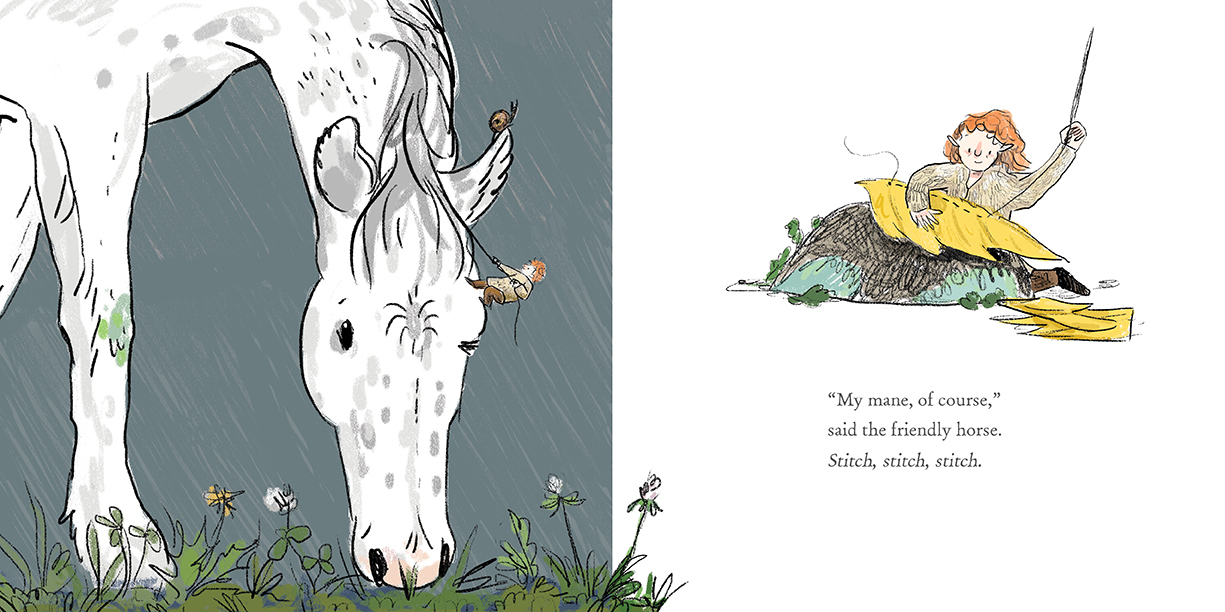 The story includes trees and animals, seasons and resourcefulness. What are some of your favourite books about the outdoors and the natural world?
Unfortunately I can't read now, which is a tragedy. But when I was young, I was introduced to a world I didn't know after reading May Gibbs' Snugglepot & Cuddlepie. That world became real for me. My sister and I would run past banksia trees, believing the villains of the story were sitting in their branches. I believe environment books can become real for young children.
I also read A. A. Milne and memorised his rhymes because I wanted to hold them. When reading words like copse and spinney in Winnie the Pooh, I had no clue what they were exactly but just knew they were magical places.
This is your second collaboration with illustrator Giselle Clarkson. How is it to see different illustrators bring your stories to life in different ways?
I see illustrators as co-authors because that's what they are! I often warn people at my writing workshops not to dictate to illustrators but to treat them as a co-author.
The definition of author is authority and creator and that's what an illustrator is, bringing the story to life with pictures. I'm always delighted with the extra story that comes from the illustrator.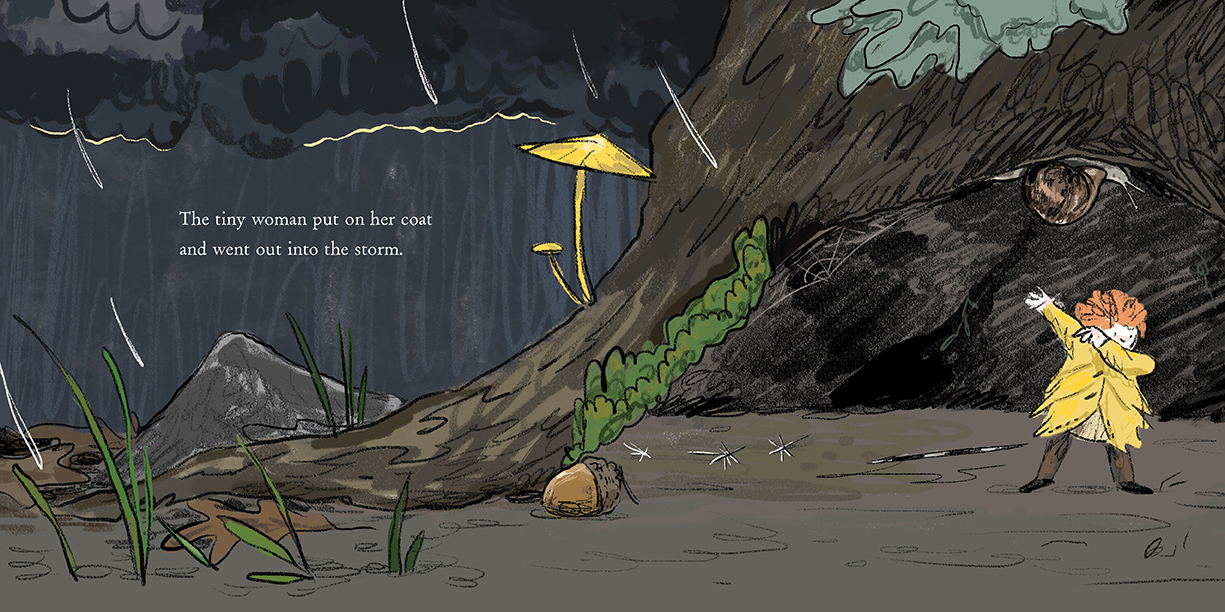 What's one picture book you loved as a four-year-old?
I didn't have books as a child. We moved around a lot and my family had only one book in the house—a Bible. Instead, I heard stories that my aunt would tell me and they often changed with each retelling.
I was eight-and-a-half years old before I read a book to myself. The Story about Ping gave me my reading skills. I read that book from beginning to end, then tucked it away in my desk. I just couldn't bear to finish it. Then when I read it a second time I was surprised that it was the exact same story, unlike my Aunt's storytelling that was different every time. With Ping, I discovered the constancy of print, that books do not change.
Do you believe in fairy people?
I believe a whole lot of living goes on outside our five senses.
I feed the sparrows in my garden every day, I talk to them, I tell the trees that they are beautiful (I'm not sure what the neighbours think). But I feel it is important to talk about perception not about absolute knowledge.